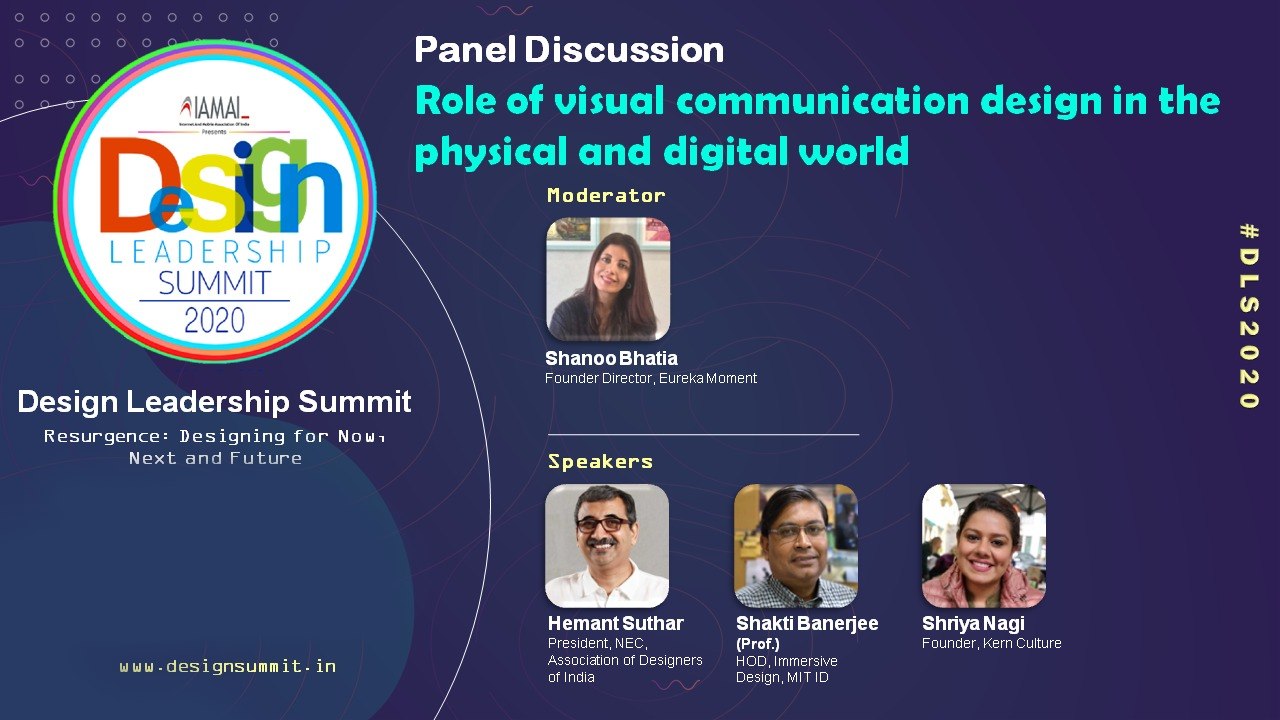 With all smiles and pride, Kern Culture®️ is pleased to announce that Shriya Nagi shed immersive industry insights and experience on 'Role of visual communication design in the physical and digital world', at 'IAMAI Design Leadership Summit'.
Where: www.designsummit.in
When: 30th Oct 2020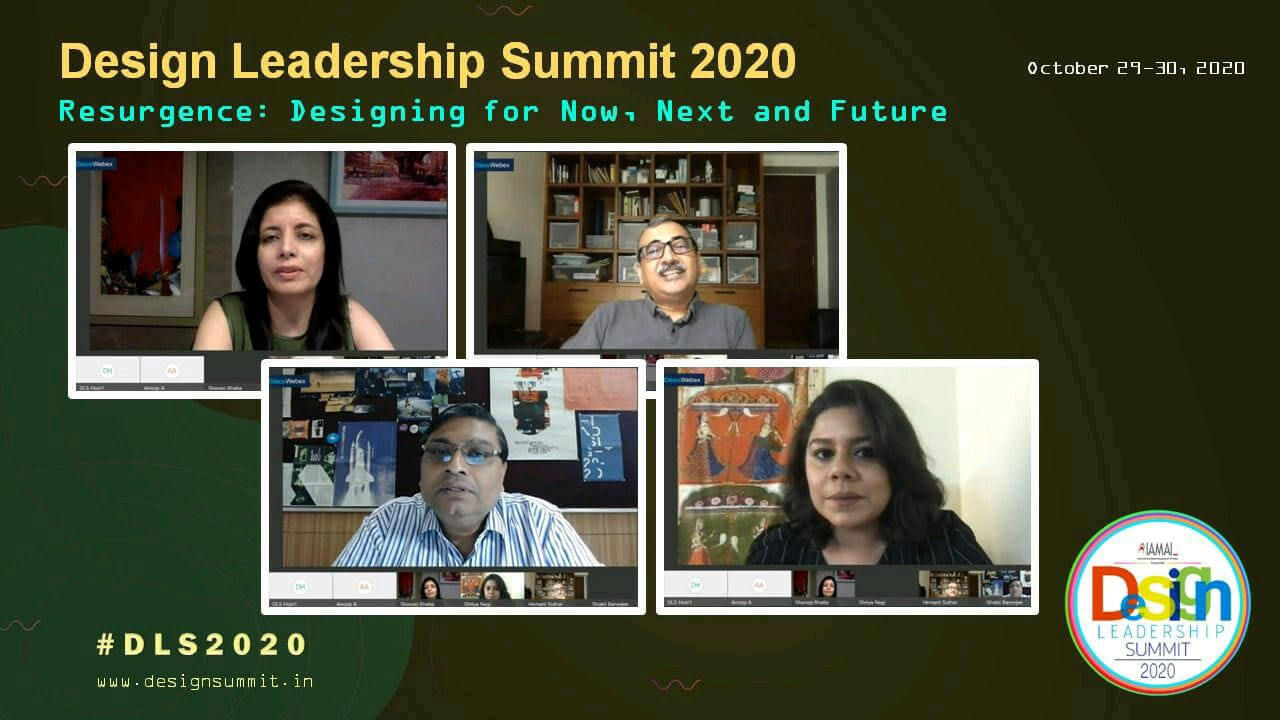 About 'IAMAI Design Leadership Summit' – IAMAI's Design and Innovation committee, as one of its initiatives, launched its first, one of its kind virtual Design Leadership Summit and Awards 2020.
Design is perhaps the most important aspect of a product, service, or process majorly because of 3 reasons; Communication, Competitiveness, and Conversion. Spending money on marketing becomes useless if the design is flawed. One has to communicate correctly whether the brand is a walled garden like an apple or an open inclusive arena like android – IAMAI Design Leadership Summit.
Bigwigs of the Design Industry like Hemant Suthar – President (NEC), Association of Designers of India, Shakti Banerjee, prof. HOD, Immersive Design MIT ID along with Shriya, threw light on the importance of Design in the new age and the massive technological advancements that the Design industry is experiencing with each passing day.
The discussion allowed attendees to raise questions in a chat box which were responded to along with some on-going industry conversations. The attendee profiles ranged from executives, freshers, experts to some notable industry alumnus.
With an apprising introduction by moderator Shanoo Bhatia, Founder Director, Eureka Moments; the panel discussion stimulated engaging design conversations.
"Designers have superpowers, those superpowers are creativity, empathy, analytical skills and the ability to think wide and micro and all of this comes to deliver a more humane world to people by designing experiences that are engaging to make life better.", said Shanu.
In a discussion about 'how do you see brands changing the way they use technology?', Shriya enunciated, "I think it's safe to say that we are a part of the Digital Revolution. With the whole technological advancement kicking in, brands have gotten a chance to pause, evaluate, and rethink the idea of branding altogether. They're getting more adaptive in the new landscape, they want to achieve goals and they want to do it differently but most importantly they have shown very positive signs of having an appetite for smarter solutions."
"Brand marketing is one area that has had a huge impact on technology and that's one area where we have been working quite extensively at this point. We at Kern Culture firmly believe that technology doesn't just give people a new way of doing things but it gives people a new way of thinking," says Shriya.
With conversations around technology in design, our panelists believed that one can reach millions of people (potential customers and prospects) around the globe on a huge scale and this is where consumer research becomes vital in planning strategies and defining the relationship between brands and its customers.