Digital technology has far-reaching philosophical as well as practical implications. While the benefits of going digital are well-known, the fact of the matter is that digital is often looked at in isolation and not something that solves a problem on a holistic level. Here lies the real digital divide: the parts vs the whole. Which do you, as a brand, value the most?
To be honest, this divide is irrelevant in today's age. The rate of digital advancement is so high that this argument is blurred. Amazing breakthroughs or the total package? Today, both are crucial at different levels. But brands do need to be clear with the actual end goal that they seek to achieve, their purpose, and the ways to get there.
The widespread penetration of the internet has caused much uncertainty around us. Considering that the founders of the early digital transformation wanted a free virtual world that would be better and nobler than the real one, they would have been severely disappointed in many ways. Today, the idea of the internet is highly commercialised. In other words, making it "user-paid". This transformation to the digital world from that of the traditional one was a real disruption, more so for the branding and advertising industry. It soon became absolutely important for them to step in and fund much of the internet. No Google search is "free" today; it is paid for by advertising.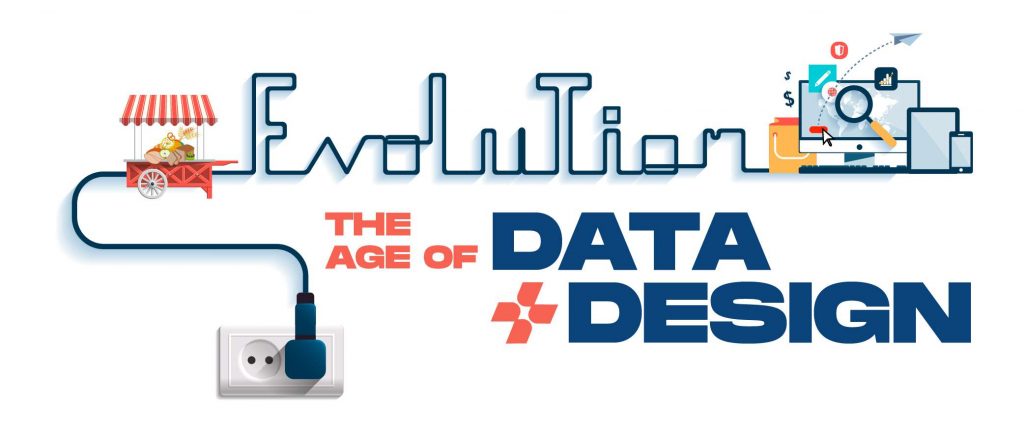 This whole idea of branding and advertising paved the way for marketers to sell products and services effectively to a wide range of consumer segments. But now, with the COVID-19 pandemic having crippled majority of the world, businesses are finding new ways and means to survive and revive. However, there is always an opportunity underlying the situation. With the digital world kicking in, this is a great time to stop, evaluate and rethink the idea of a "brand". It is now imperative to redefine branding in itself.
From stores and restaurants to reading and communication, everything is going online through websites, social media platforms and apps. According to the latest collection of Global Digital 2019 reports by We Are Social and Hootsuite, out of the world population of 7.676 billion, Internet users constitute 4.388 billion and active social media users comprise 3.484 billion. Out of this, mobile social media users constitute 3.256 billion. These numbers are only set to rise as more mobile phone users enter the fold and drive online traffic.
The accelerating digital presence has started new, fertile lines of thinking. This has brought in an unprecedented pressure for transparency — there is no longer a hiding place for brands. Whereas earlier, transparency was seen as a threat to a brand, transparency and authenticity are the real values today. This is where brands need to place their premium.

In the current environment, businesses, whether big or small, need to establish a distinctive brand identity and achieve sustainable, long-term success more than ever. A brand needs to be grounded in a sure sense of what defines it:
Why it exists (Purpose) 

What it stands for (Positioning) 

What is its differentiating factor (Offerings/USPs)
These definitions — call them values, principles, mission or purpose — must dictate consistency in behaviors across all touch points, especially digital.
In today's digital age, it is no longer enough for brands to have a linear market segmentation and draft simple communication. They need to build upon the 'Big Idea'. However, great ideas are needed at various brand communication levels:
At the top, the

strategic idea

, where an idea about how the business should be positioned across platforms is defined

Then comes the

campaign idea

, which should tie together all the creative manifestations of the brand

And then finally, the

executional ideas

, which are the subsets of the campaign ideas in order to maintain the brand's sustainability 
Just as ideas have become more important in the digital age, so too, the power of storytelling has been rediscovered. Furthermore, the means to tell stories have expanded infinitely. Remember this, it is the story that attracts; and our brand stories have to be as good as, or better than others. Brands need to harness the power of effective brand building on the digital platform via storytelling. They need to create a seamless brand experience for their consumers on multiple digital platforms through their stories. This calls for great content marketing, design thinking, and ethical design, while targeting the ever so dynamic and changing environments and most importantly, speaking of the brand's purpose out loud.
We, cannot agree more that much of the "old, traditional" media will gradually disappear. As we are experiencing a different kind of disruption and there are many novel aspects of this new Digital Revolution, it is clear that if you are a business-becoming-brand in today's times, the old rule of caveat emptor holds true more than before. And you need the best advice to guide you through this chaotic jungle of digital space with a strong sense of judicious, constructive scepticism.
This is the world of new. Only new matters. This new is unlike any other previous new in every possible way. It is a race of algorithms in which profitability is the price, not mere scale. It is not just one-off sales but long-term loyalty. 

We at Kern Culture® are here to partner with you and deliver impactful and design driven solutions for your brand. So, leave your digital branding needs in the hands of our expert team, and let us lead your brand to the 'new' that really matters.